Website importance
Do You Need a Website
What is the time when you visit a website?
When you want to know the contents of the facility you searched for, when you find something similar to the information you are looking for... I think you are using the website when you want to get information.
Since the advent of smartphones, society has become closer to the internet.
Under such circumstances, websites have become indispensable as an opportunity to let users know about facilities and companies.
Many users check the website before visiting a store or company, and it is becoming commonplace to know the information of the destination in advance.
Under such circumstances, if the website is old or there is no website...
If the information is opaque, the probability of being selected is greatly reduced. In the worst case, there is a possibility that it will flow to another website that is full of information.
In order to prevent this from happening, it is essential to improve the website.
The website is a place where you can freely express and know where and what your shop or company is doing on the Internet.
As a business card/signboard on the Internet, we believe that it is absolutely necessary for many people to know the store and company.
Creaid is a website
Create a home page easily without any difficult knowledge!
After all the creation and editing of the homepage should be left to a professional production company?
No! ! The biggest attraction of "Creaid" is that you can manage everything without specialized knowledge.
You can easily operate it on the screen (browser) of the homepage, and you can update it easily by direct editing as if you were using a word processor.
Direct editing function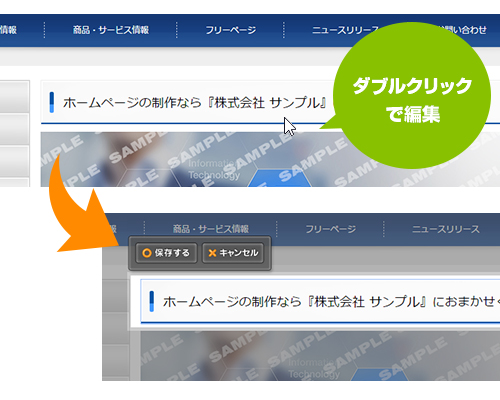 Edit texts and images easily by double-clicking!
Content parts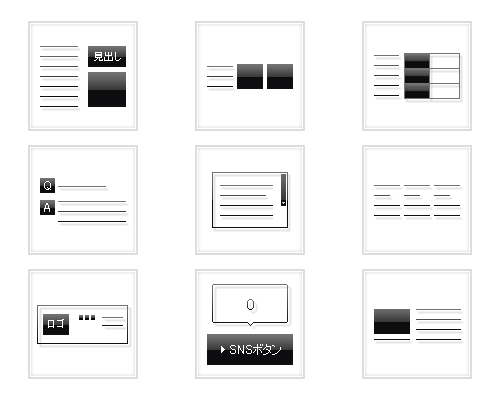 Easy layout by combining the prepared parts!
Evolutionary CMS with new features
"Creaid"" is constantly updated with new features such as various tools of Google, Twitter, YouTube and so on.
It is full of useful tools to help you with various requests such as SEO measures.
Online shop function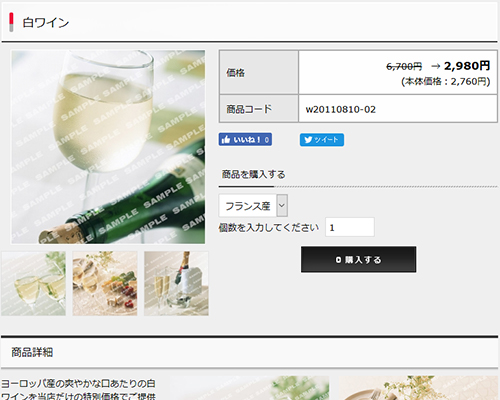 Open a shop on the web using the online shop function that can be easily installed!
SNS related functions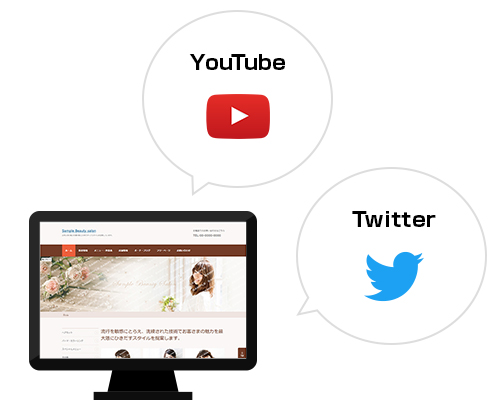 Use the functions linked to SNS such as Twitter and YouTube to attract more customers!
High quality templates and automatic mobile support!
"CreaidThere are plenty of high-quality templates that can be used on corporate websites.
Also,"CreaidThe homepage created in "" is also compatible with mobile, and when you access the homepage with a mobile phone or smartphone, it will be automatically displayed as a mobile site. Therefore, there is no need to create a dedicated home page.
High quality template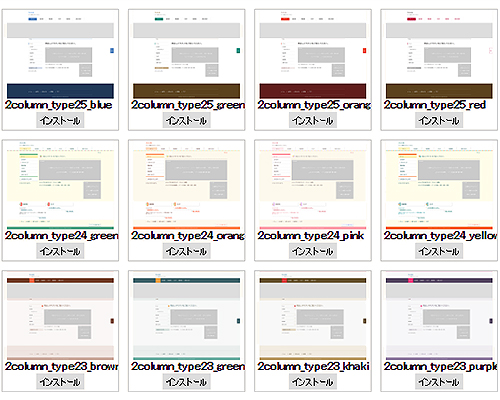 High quality templates can be installed and easily modified with the push of a button.
Compatible with mobile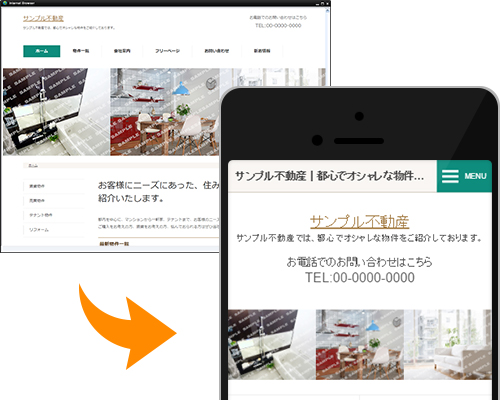 When you access the site on mobile, the mobile site is displayed by automatically determining which device has accessed.
*It is also possible to edit only the mobile site.